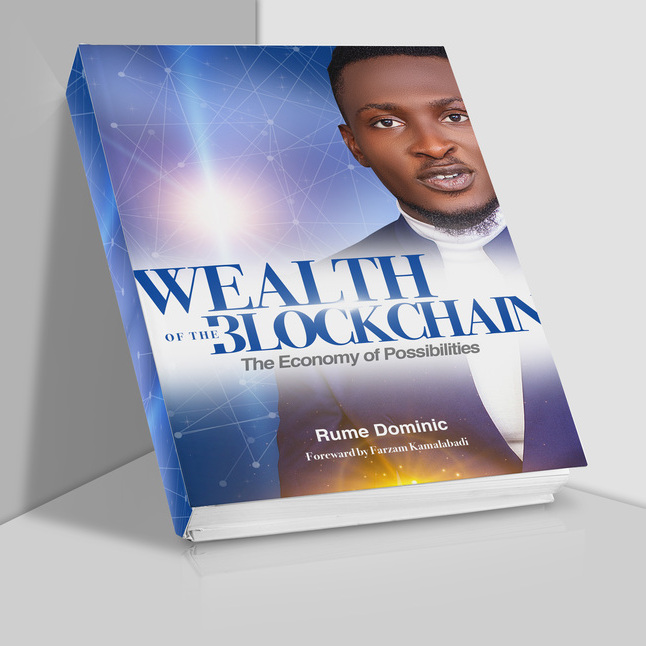 This book will help you understand all you need to know about blockchain and cryptocurrency from start to finish and what the future holds for this amazing technology.
---
This will serve as a roadmap to starting this journey and fully aware of all you are getting. No flukes, no schemes, no lies. All that is here is pure truth.
---
For experts, this will serve as a compass to either slow you down as you may be heading on the wrong path or to either keep you going on the right path.
The information and sources have been carefully gathered and verified. Here you will find a combination of my wealth of knowledge base and experiences, both the highs and lows.
I wish you an amazing time reading this book.
---
The present and future economy have been written about in this book. Understanding the Blockchain ecosystem has been simplified by Rume with solid insights that will help anyone create wealth and build the future

From the plains of the evolution of money to the plateau of Decentralized Finance (DeFi); from the hills of cryptocurrency and virtual assets investment to the mountains of cryptocurrency trading, 'Wealth of the Blockchain: Economy of Possibilities' will help any reader navigate blockchain technology and its various applications without suffering any pumps and dumps.

An economy of possibilities is exposed to the readers as they see the numerous opportunities provided by blockchain and cryptocurrencies. This is Africa's chance to catch up with the rest of the world, as Rume has done great work explaining how individuals and organisations could leverage them successfully. This is a must-read for all!

Rume unlocks the place of cryptocurrency in local economies by demystifying how anyone can participate in the immense wealth and opportunities embedded therein. ​The book is easy to read. It unlocks the "mystified" phenomenon of cryptocurrency trading in a way that will appeal to all strata of society. The trading techniques described in this book will someday be helpful to every one of us once cryptocurrency gains traction in the global scene. I can think of no better guide to the "economy of possibilities" described in this book.

Rume's book, Wealth of the Blockchain, is a roadmap for any beginner to understand the breadth of blockchain and cryptocurrencies, and more importantly, to see how to position themselves for profiting. I love the simplicity and how every part is broken down in non-complicated terms. This is a book everyone should read and get wealthy from applying the knowledge.
WEALTH OF THE BLOCKCHAIN
This is not just your ordinary blockchain book, it is a game-changer for anyone looking to make a big-time profit from the blockchain world.